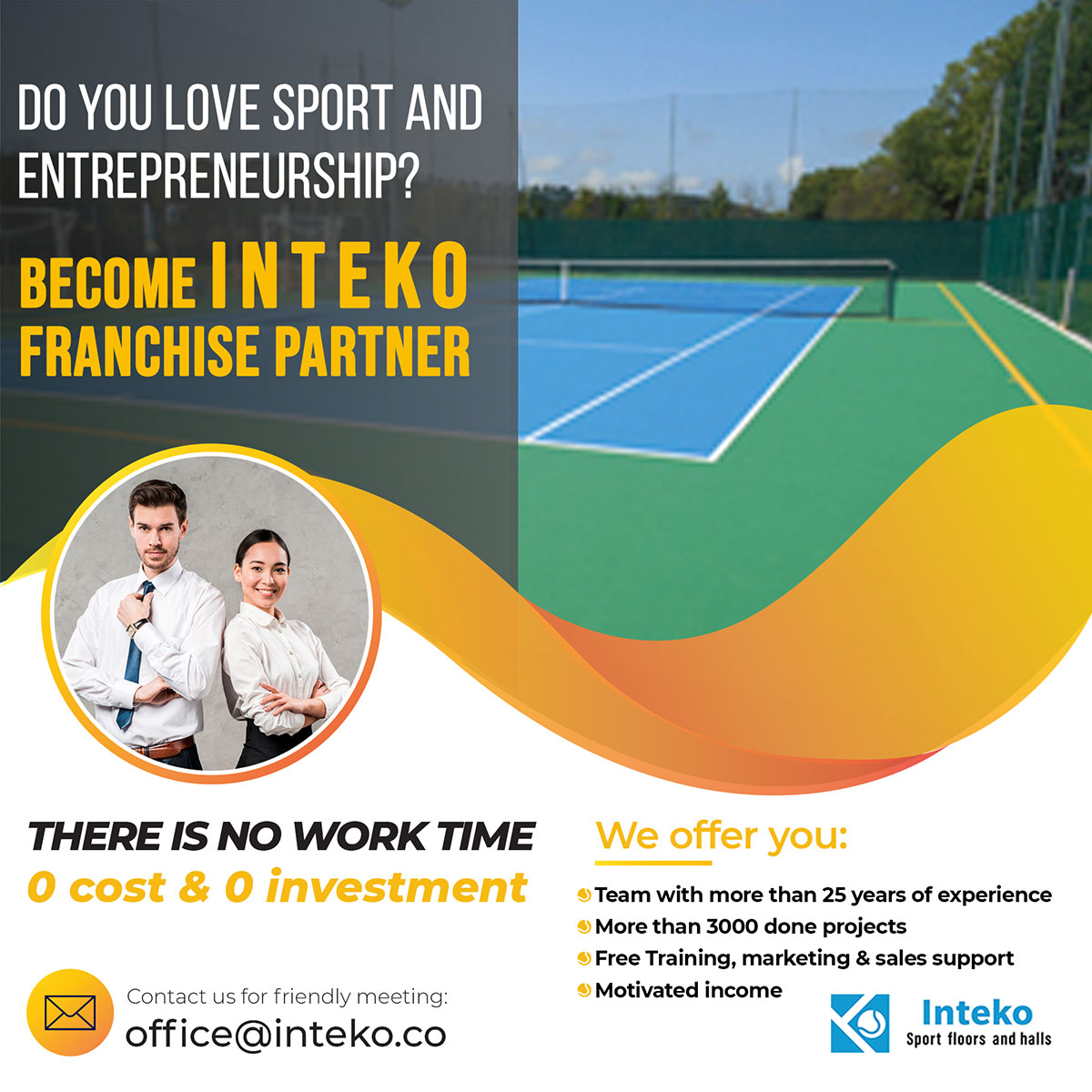 Thinking about starting a new business or side work? Do you like sport? Do you like entrepreneurship and hate working time? Do you like mobile office, motivated income, great team…If the answers are all YES
Perfect we need you!!!
Please contact us for friendly meeting and become INTEKO FRANCHISE PARTNER.